Students at a Queensland school are growing vegetables using a greenhouse installed by Food Ladder and Resimac Group.
Kids' great green haul supplies tuckshop
By staff writers, September 2022
Students at Waterford West State School in Brisbane have made great progress growing vegetables and using them to make healthy lunches, after a greenhouse was installed by Food Ladder and Resimac Group.
The Year 5 students - the main users of the Food Ladder program - have been growing lettuce, rocket, spinach leaves and other leafy greens as they learn about healthy eating and how food is produced.
You might recall we told you about the greenhouse being installed late last year. You can find our initial story here.
The kids planted seeds in a solution of water and nutrients in the specially designed greenhouse. Their first harvest was a success.
While the coronavirus and extreme weather earlier this year presented challenges, the project has since gone from strength to strength.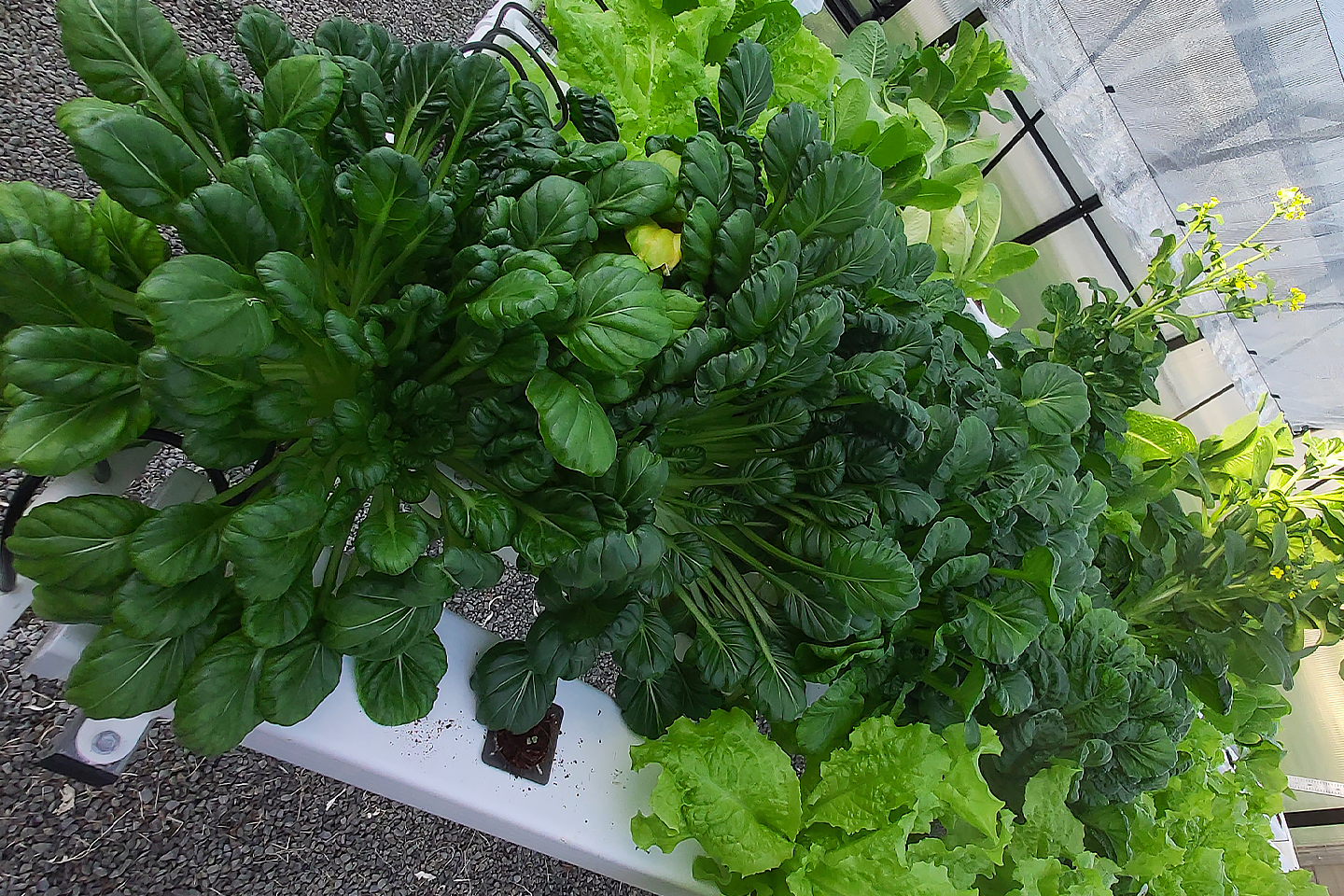 Some of the vegetables students have grown in their greenhouse.
The little farmers have grown bok choy, mint and more, and enjoyed eating the results of their work.
They have also been supplying the school tuckshop. Students in Year 5 and 6 pick greens for the tuckshop each week. Vegetables such as lettuce have been used to make healthy and tasty burgers.
Students have also been able to take the produce home to their families.
Kelly McJannett, the CEO of non-profit Food Ladder, said the greenhouse system taught children the value of healthy eating in contrast to a culture of fast food.
"As well as the nutritional benefits, our Food Ladder systems are giving kids a much-needed sense of pride, achievement and ownership," she said.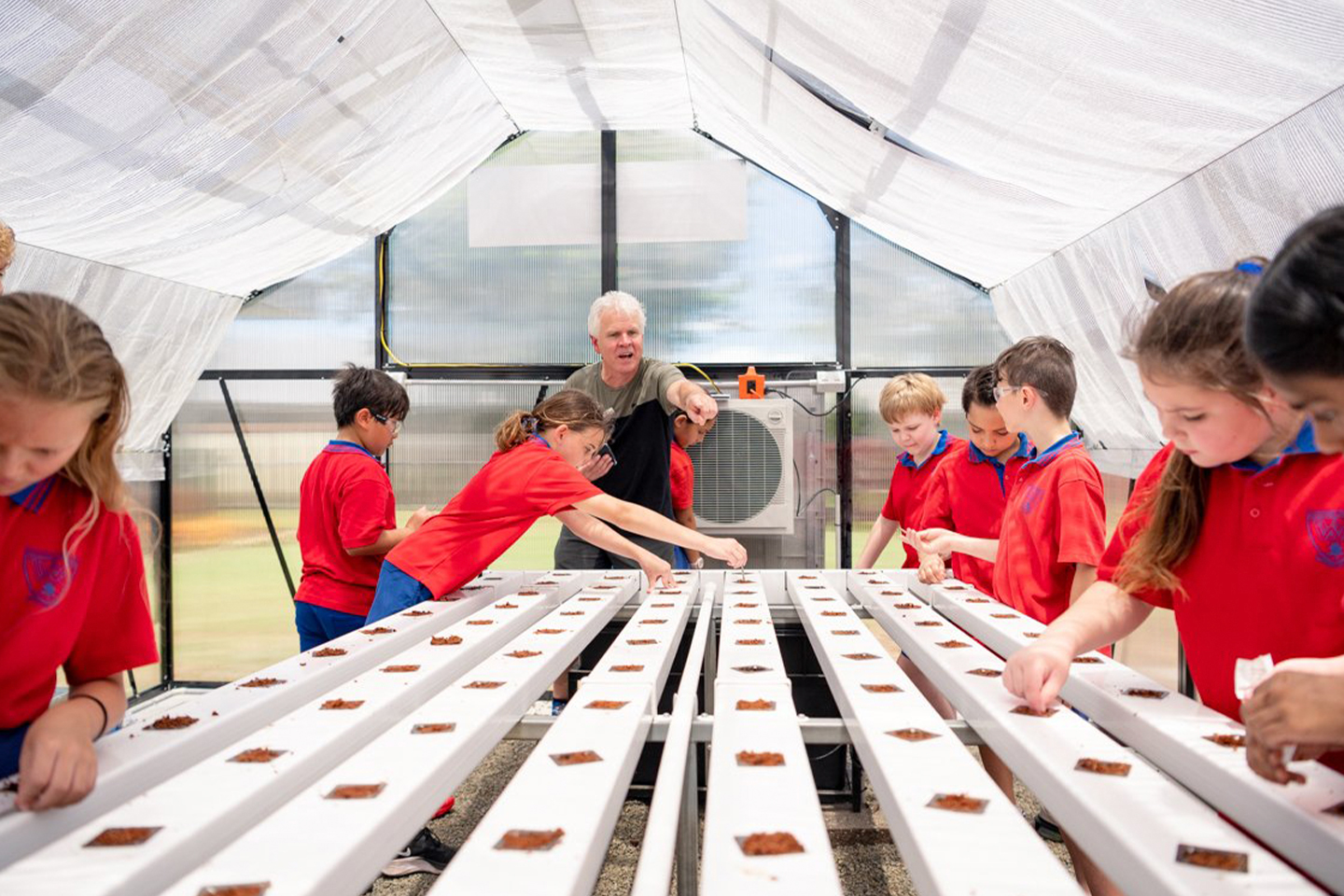 Students plant seeds in a solution of water and nutrients in the specially designed greenhouse.
Resimac Group Chief Executive Scott McWilliam said everyone at the home loans provider wanted to support Food Ladder's goal of stopping hunger and malnourishment.
"We want to help set our kids up for success in the future and give them the tools to be able to make better choices," he said.
Waterford West is the first beneficiary in a partnership between Food Ladder and Resimac to provide greenhouses to three schools. The next will be in Perth and Sydney.
The greenhouse activities at Waterford West are tailored to the Year 5 curriculum. Students are responsible for operating and maintaining the greenhouse.
This information is of a general nature and does not comprise professional advice or product recommendations. Before making any decision about any investments, financial products and services, you should consult with your own independent legal, taxation and financial advisors, who can provide advice which takes into account your own personal circumstances, goals and objectives.
Back to top