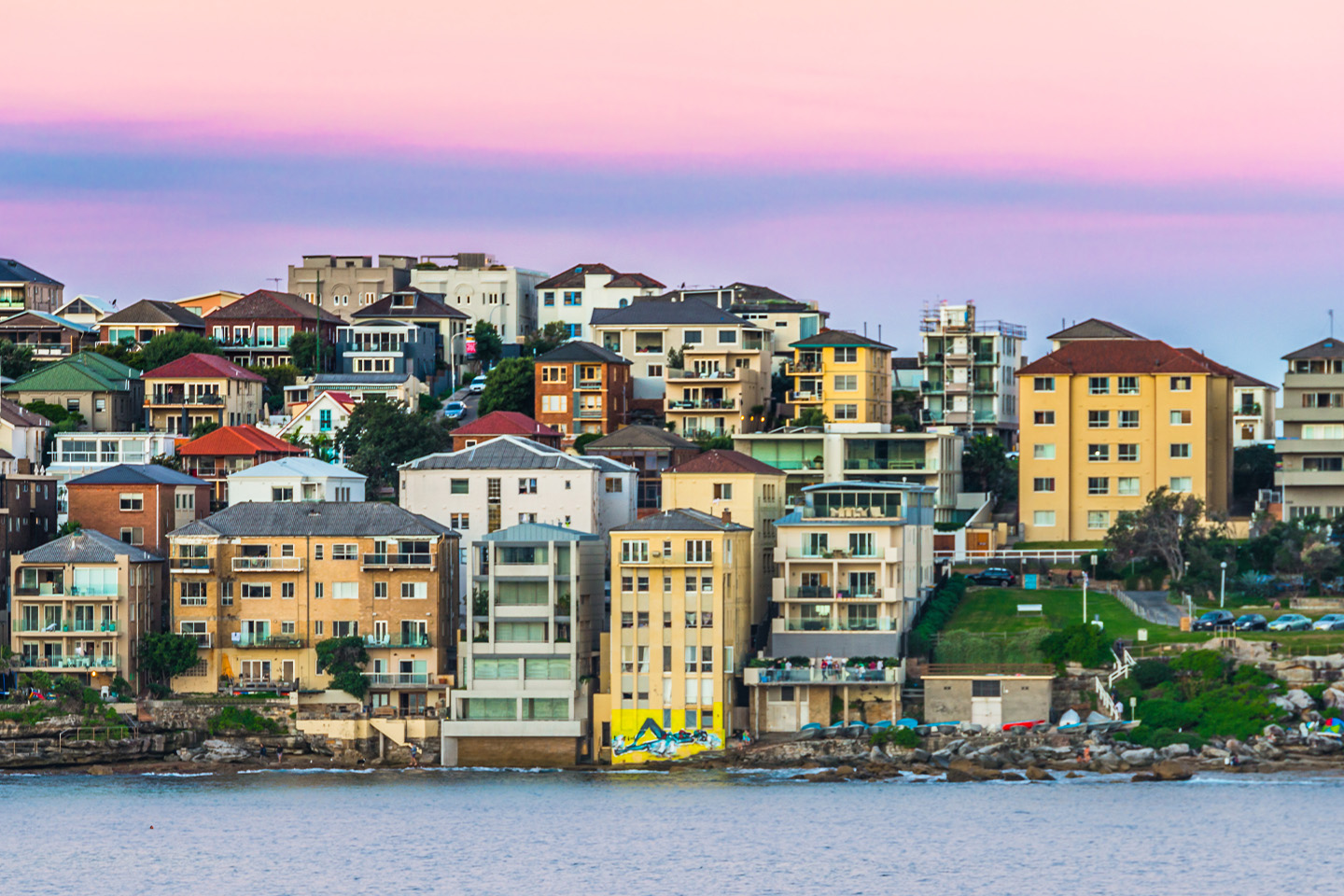 Here's what we can learn from 2020 and expect from the rest of 2021.
Property value and market resilience through lockdowns
By staff writers, September 2021
Property value, transaction activity and listings are all impacted by lockdowns and restrictions. CoreLogic's Head of Research Australia Eliza Owen and Sydney real estate agent Georgia Cleary share what they saw during 2020's restrictions and what they expect from the rest of 2021.
Insights shared by the experts – at a glance:
Buyers may have fewer options as auction numbers dip when restrictions tighten, but clearance rates don't take too hard a knock.
Buyers can expect virtual inspections, and may need to consider making a purchase without setting foot in the property.
Both buyers and sellers will notice fewer transactions during a lockdown, then a period of 'catch up' when restrictions are lifted.
While uncertainty puts downward pressure on prices, declining supply pushes them upwards – buyers and sellers are unlikely to see large shifts either way.
Property values across Australia have increased overall since the beginning of the pandemic, but longer and harsher restrictions are harder to recover from.
Government and institutional support are critical to property market resilience.
The property market has proved remarkably resilient over the past eighteen months despite various levels of restrictions across and within states and territories. If the trends persist, along with government and institutional support during periods of restriction, that resilience looks set to continue.
CoreLogic's recent report on the impact of lockdowns on the housing market analyses where the market takes a hit, and why and how it recovers, along with COVID-related shifts in how transactions are taking place.
CoreLogic Head of Research for Australia Eliza Owen points to four key takeaways from the report.
1) Auction results have remained resilient
"Yes, there's been a sharp decline in new listings added to the market since the current Sydney lockdown began, with vendors recognising that this is not an ideal time to market their properties," says Owen. "But the auction clearance rate is holding reasonably steady at 74% with nearly half of those sold before auction."
While this is slightly lower than the 74.6% clearance rate for the two weeks ending 4 July and lower again than the 77.2% over the previous five-year period, it is nonetheless a solid result.
Despite the increased restrictions in July, Georgia Cleary of BradfieldCleary explains Sydney's relatively strong results is in part due to more buyers being around when they would traditionally be overseas.
"The money they might usually spend on an overseas family holiday is freed up to be used elsewhere – and so they turn to property," Cleary says.
Cleary's also seeing buyers become more comfortable with inspecting a property virtually, and even buying a property without having set foot in it.
"I've sold properties in recent weeks to people who have only seen them via FaceTime," she says. "There is a real shift in the way people are approaching purchasing property and it parallels the changing habits we're experiencing across other parts of our lives including work, education, socialising and entertainment – everything is online. I do worry for people for whom that's not an approach they can manage. It's not only that they could miss opportunities by not being able to attend online auctions or virtual inspections, but that it can ultimately be very isolating."
2) Transaction activity slows down – and then catches up
CoreLogic's research shows that while transaction activity does slow down over lockdown periods, it has historically ramped back up quickly when restrictions ease – a trend that Cleary has also noticed.
"When a lockdown ends, the market typically goes into a frenzy," she reports.
For example, according to CoreLogic we can expect a typical 13.3% drop in sales volume over April. But in March and April 2020, sales volume fell an additional 31.5%.
As restrictions started to ease in May to December, however (and keep in mind this is aside from Melbourne), the average monthly growth rate exceeded the typical growth rates in the previous five years.
"It's not dissimilar to the market dynamic we see over Christmas or in a holiday period," explains Owen. "It's not an ideal time to sell so transaction activity falls, you get a bit of a lull and then it picks up again. In most cases, purchases were merely postponed, not cancelled altogether."
CoreLogic also reports a boost in the average consumer's savings through the June 2020 quarter impacting ability or motivation to enter the market. The increase in savings – from a decade average of 7% to a high of 22% of income – combined with government incentives to facilitate the purchase or construction of new homes, aided that 'catching up'.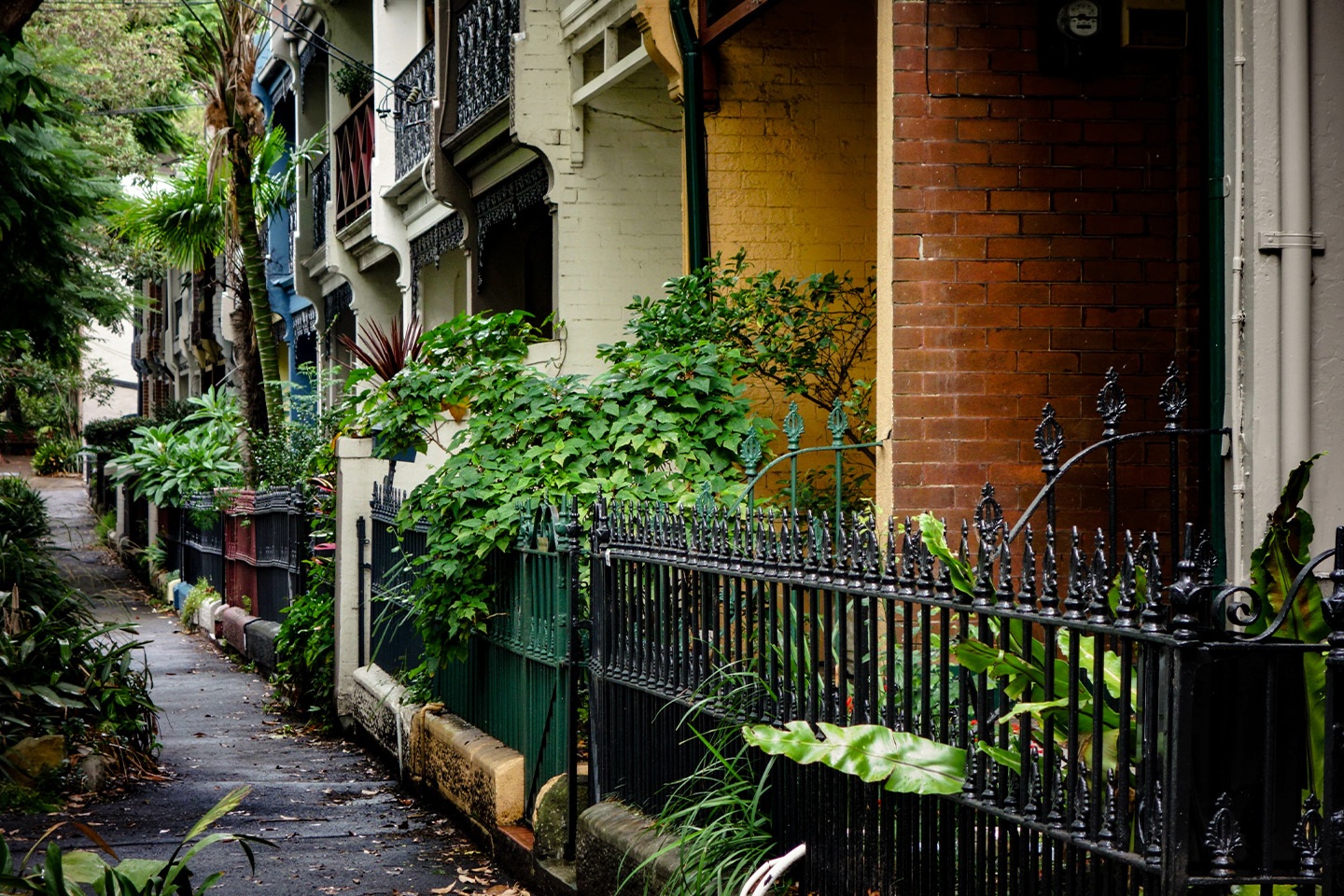 The property market has proved remarkably resilient over the past eighteen months despite various levels of restrictions across and within states and territories.
3) Property value has remained resilient
Uncertainty around the severity and duration of restrictions takes a toll on sentiment for housing market outcomes, but Owen says that a decline in supply helped balance out the overall effect on prices, which then surged 12.2% across Australia in the first half of 2021. There were a few notable differences between capital cities.
Melbourne, for instance, had largely recovered from the impact of its extended lockdown in 2020 by mid-2021 (though some pockets continue to experience lower than usual value). Canberra had nothing to recover from, with no decline in dwelling value over the course of the pandemic. Indeed, the national capital is setting records for value each month.
And what about the impact of the latest mid-2021 COVID lockdown? When we spoke with Owen and Cleary in July, NSW had been under restrictions for a few weeks and the other states were not yet impacted.
"To date," Cleary said at the time, "lockdown hasn't had a negative impact on pricing."
Her expectations beyond that are based on what she'd seen previously.
"While the restrictions do impact what's on offer, as long as interest rates remain low, the market continues to thrive. The lockdown doesn't appear to have dampened Sydney's enthusiasm for property."
4) Government and institutional support have played a critical role
Income support packages, JobKeeper, low mortgage rates and mortgage payment deferrals are identified by CoreLogic as having been crucial to maintaining property market resilience over lockdown periods.
While JobKeeper had not been reinstated in this latest lockdown as at the time of publication, other recently introduced support measures for individuals and businesses may have the same effect – though it's too early to tell.
Owen also suggests that vaccination rates are likely to play an increasingly important role in property market recovery and ongoing success by reducing the likelihood of future lockdowns.
"It's hard to envisage institutions shying away from offering support again over this lockdown, so as long as there is government assistance, low interest rates, and improving vaccination rates, I think we can expect positive outcomes for the market."
Looking for the right time to enter the property market or make your next move? Chat with our brokers about home loan options.
This material has been prepared for information purposes only. This should not be taken as constituting professional advice. You should consider seeking independent legal, financial, taxation or other advice to determine how this information relates to your own circumstances.
Back to top