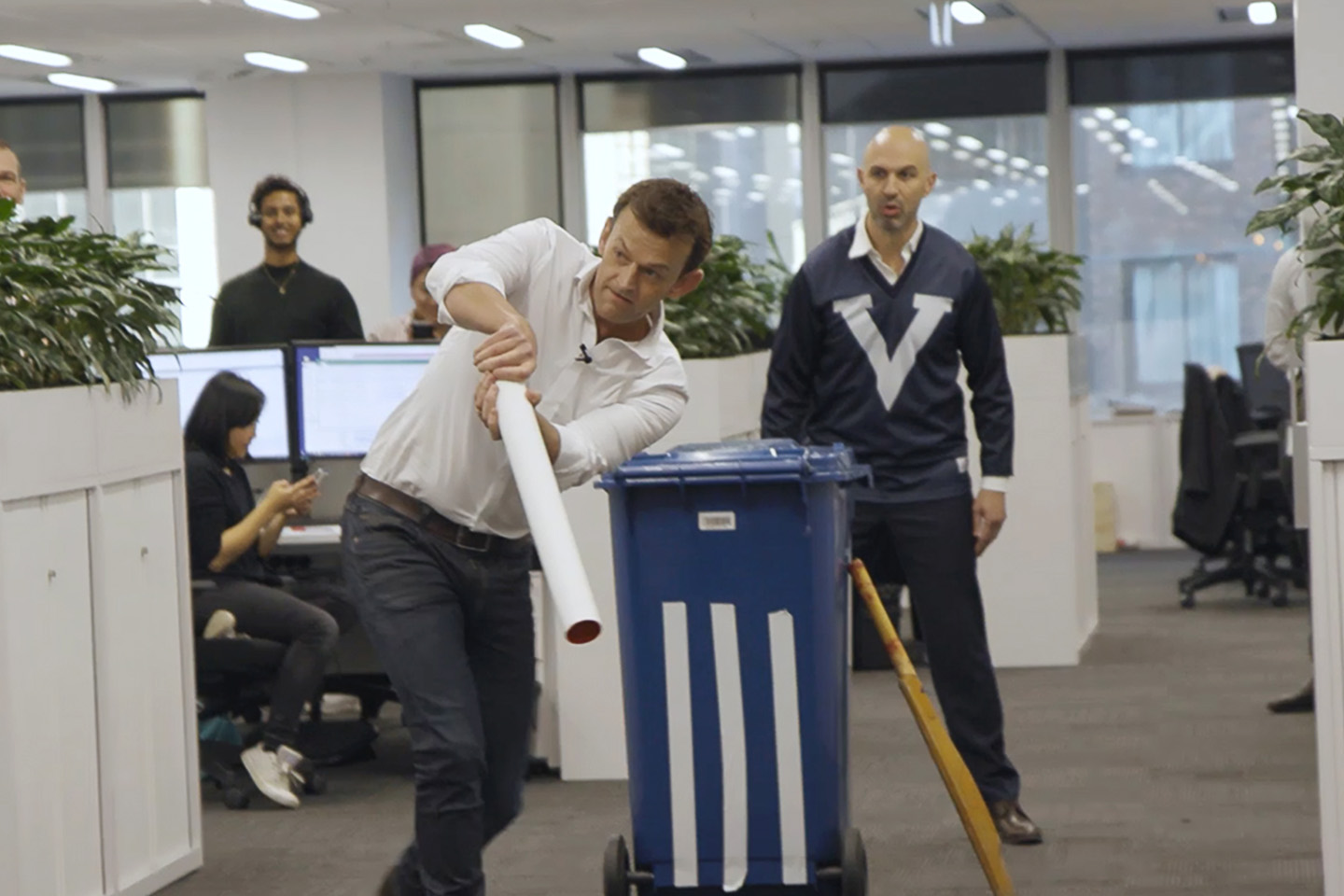 Our brand ambassador Adam Gilchrist recently visited our Sydney office.
Howzat for a lunchtime? Watch the Resimac staff bowl Gilly out in an impromptu game of office cricket
Lucia McCabe June 2021
Adam Gilchrist, widely regarded as the greatest wicketkeeper-batsman in test cricket, has been the brand ambassador for Resimac since late 2019.
He visited our Sydney office recently to get to know some of the newest team members who have joined us over the last few months.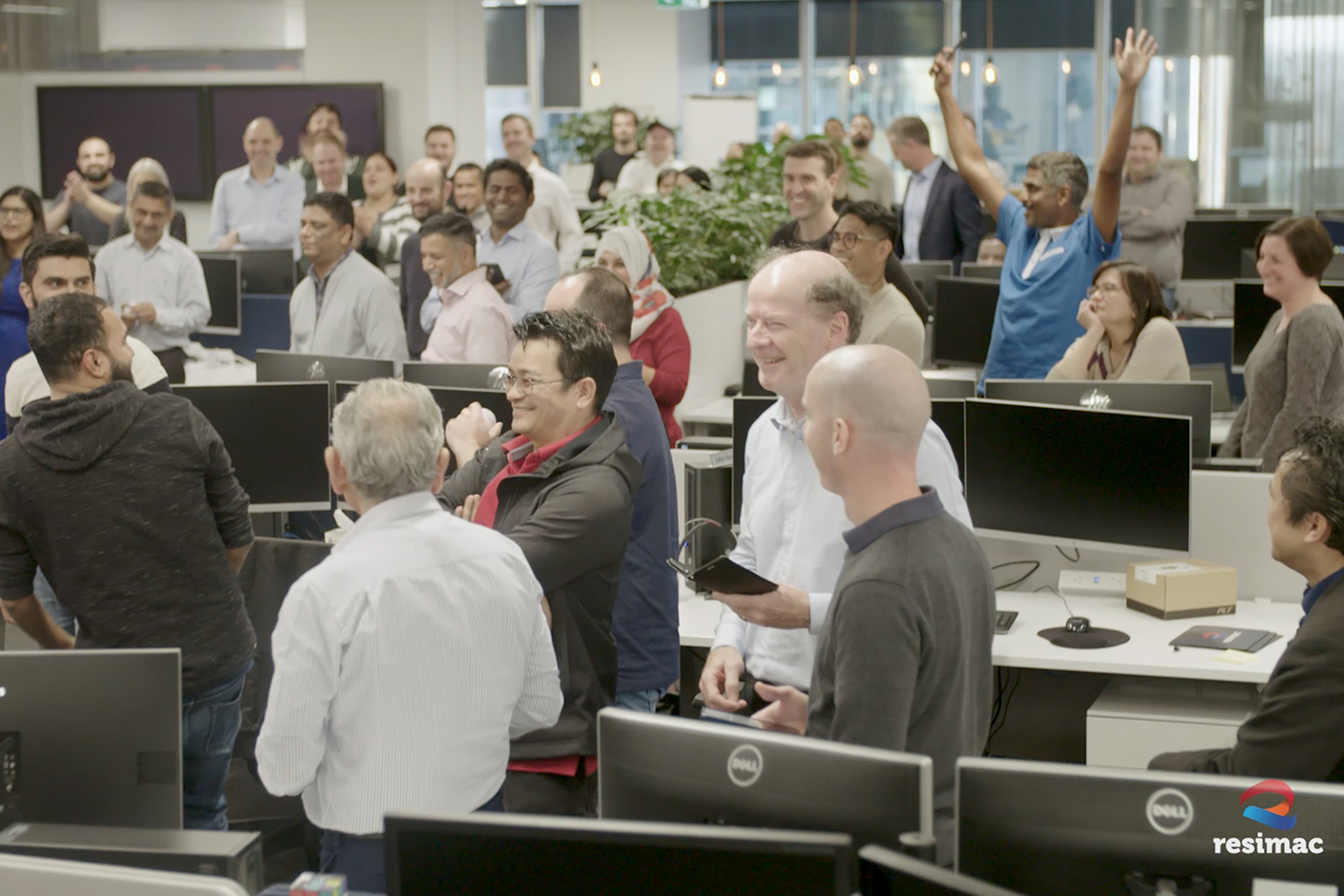 Resimac Group staff in the Sydney office for a game of cricket during lunchtime..
True to form, Gilly surprised everyone by hosting an impromptu game of office cricket, and jokingly admitted he was a little nervous because he hadn't played cricket in a while.
Speaking to staff ahead of the office cricket game, Resimac CEO Scott McWilliam encouraged everyone to have a bit of a fun and take advantage of a rare opportunity to bowl against a great Australian cricket player. "Luckily it's a soft ball – for Adam's sake and also for the furniture in the office!"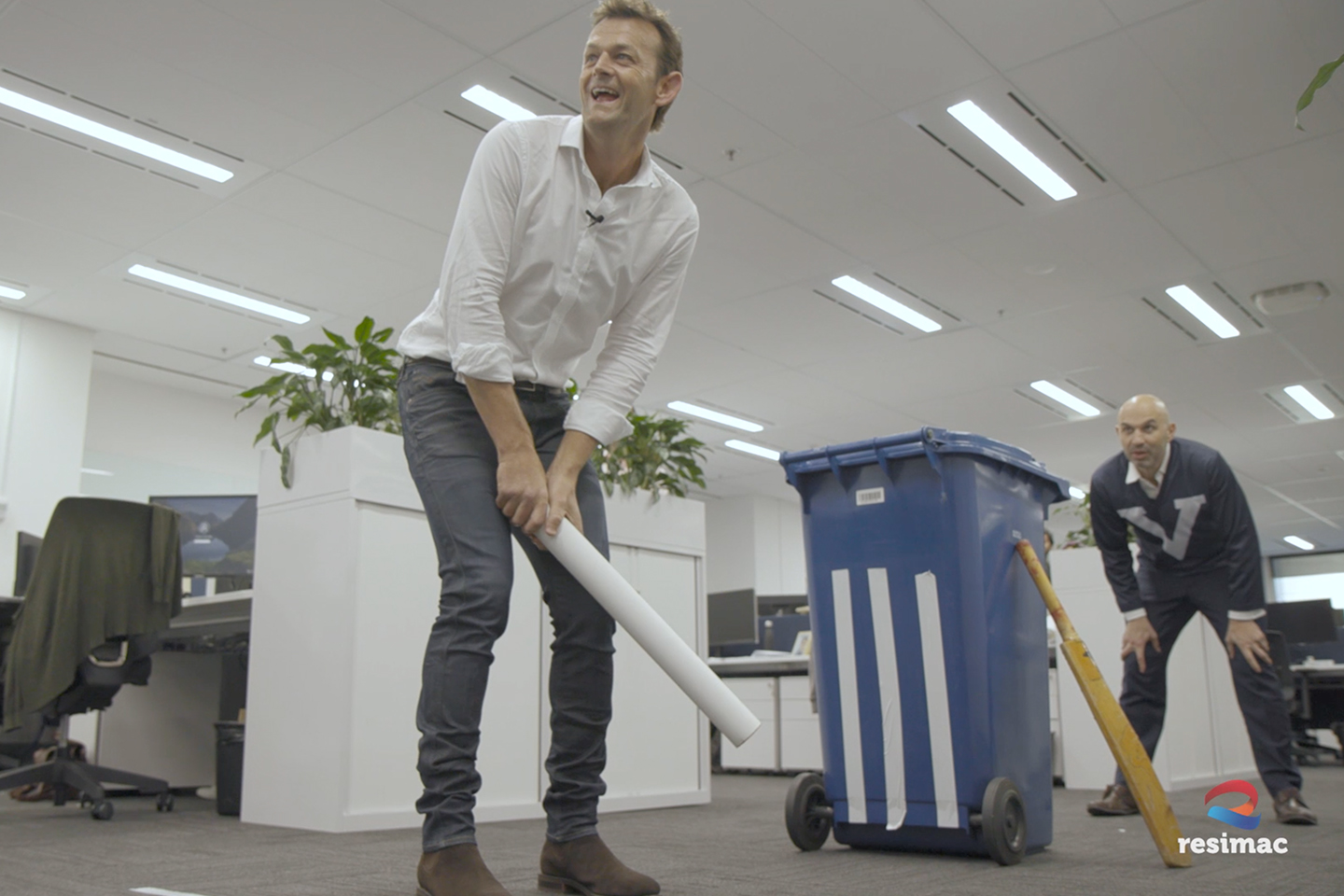 CEO Scott McWilliam: "Luckily it's a soft ball – for Adam's sake and also for the furniture in the office!"
Talking shop with the team, Gilly praised Resimac's ability to keep the big banks on their toes and offer a more nimble and personalised approach to lending.
"Resimac's values of credibility, support and community are close to my heart, and it's encouraging to be part of a brand that lives those values every day.
"What's most important to me is the people behind the organisation and what they stand for.
"Every time I get the chance to come in and meet the team, I'm reminded why I consider myself fortunate to be part of this community," he said.
We're proud to have Gilly as our brand ambassador sharing in our values and connecting with our staff and customers.
If you haven't yet watched the game of office cricket featuring Gilly and the Resimac team, watch below.
The opinions expressed in this article are the opinions of the author(s) and not necessarily those of Resimac.
Back to top