Bring the outdoors in with five styling tips that beautify your home and oxygenate the air.
Five simple styling tips for indoor plants
By staff writers, May 2022
People have been using indoor plants to beautify their homes since Cleopatra was a lass.
The Chinese used penjing (bonsai) trees and other plants to decorate their living spaces and demonstrate their wealth in 1000BC and, of course, no Aussie home was complete in the 70s without pots hanging from macramé hangers in every room from the loo to the lounge.
These days minimalism may be the look du jour, but that rule can go out the window when it comes to indoor plants. One large statement tree is best left on its own to create an impact, but it's equally appealing to group numerous plants of varying shapes and sizes to create a living vignette.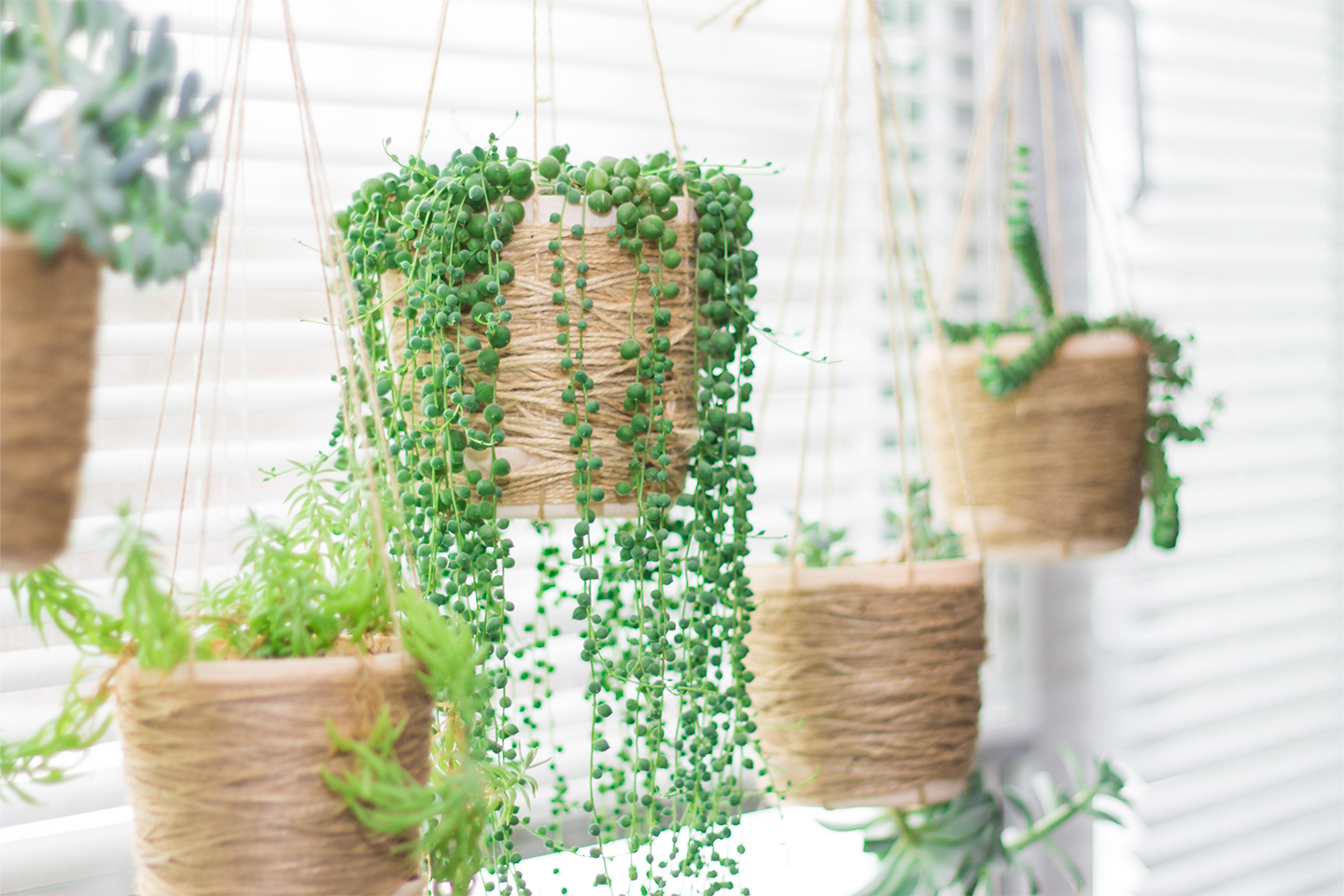 Air plants get all of the water and nutrients they need through their leaves.
1. Think outside the pot
Air ferns are not only gorgeous, they don't need water either. This makes them ideal in places where you don't want any liquid dripping down onto the furniture or carpet below – like above your bed.
Air ferns can be placed on or in any sort of container or structure. Using something natural such as a piece of driftwood creates an elegant and restful ambience that's perfect for the bedroom.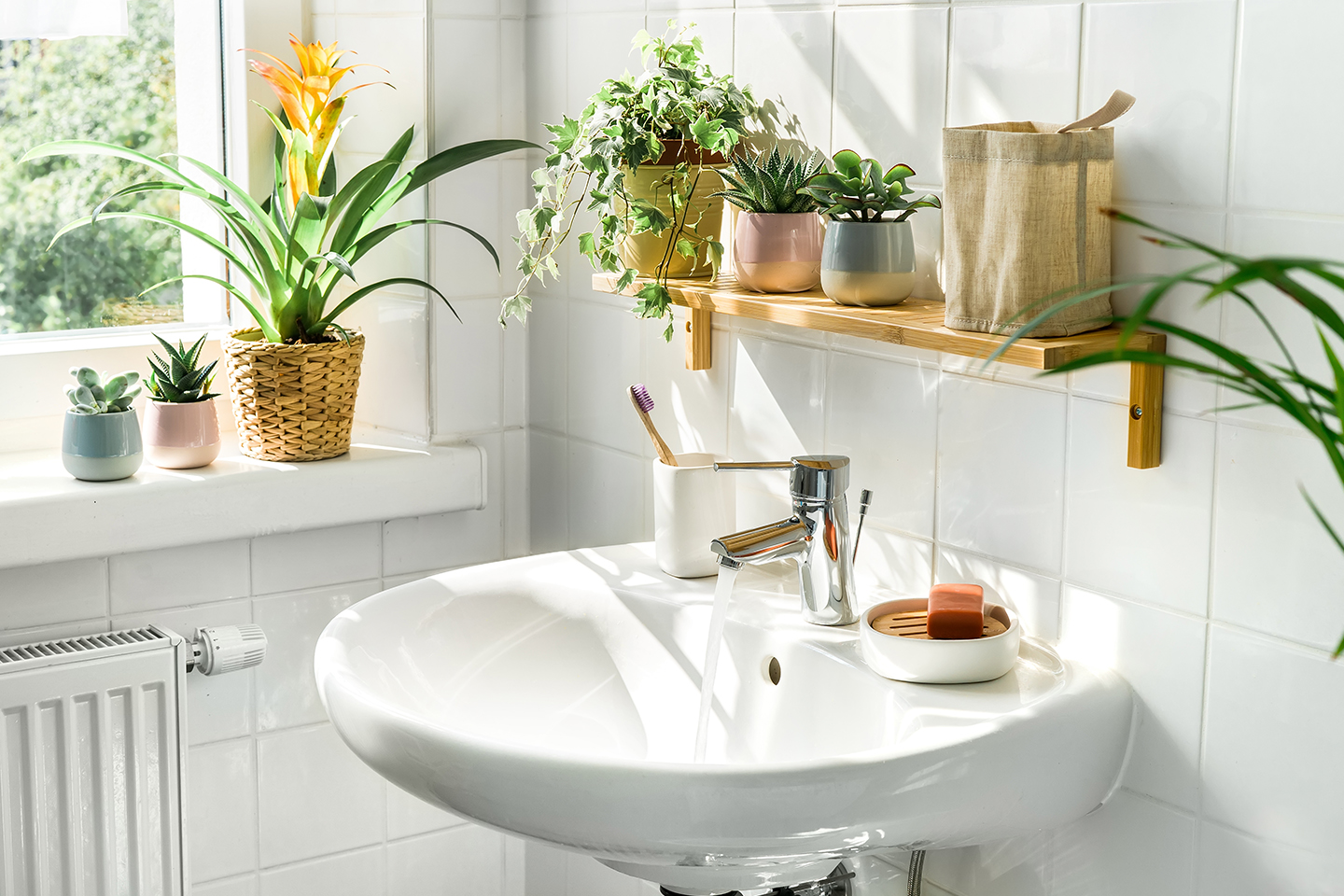 Numerous plants thrive in the moist conditions found in wet areas.
2. Go troppo in the bathroom
Despite our best efforts, the bathroom is usually a moist and steamy place – just like the tropics. Why not take advantage of the atmosphere with a humidity-hungry orchid? Other options include aloe vera, begonia, English ivy and philodendron.
Bathrooms tend to be on the smaller side, so space for greenery is often limited. Large or tall plants don't often work in bathrooms for this reason.
A better option is to choose plants that can hang from the ceiling, or will trail down from a high shelf.
The windowsill is another great location for plants, particularly as they can enjoy maximum light exposure.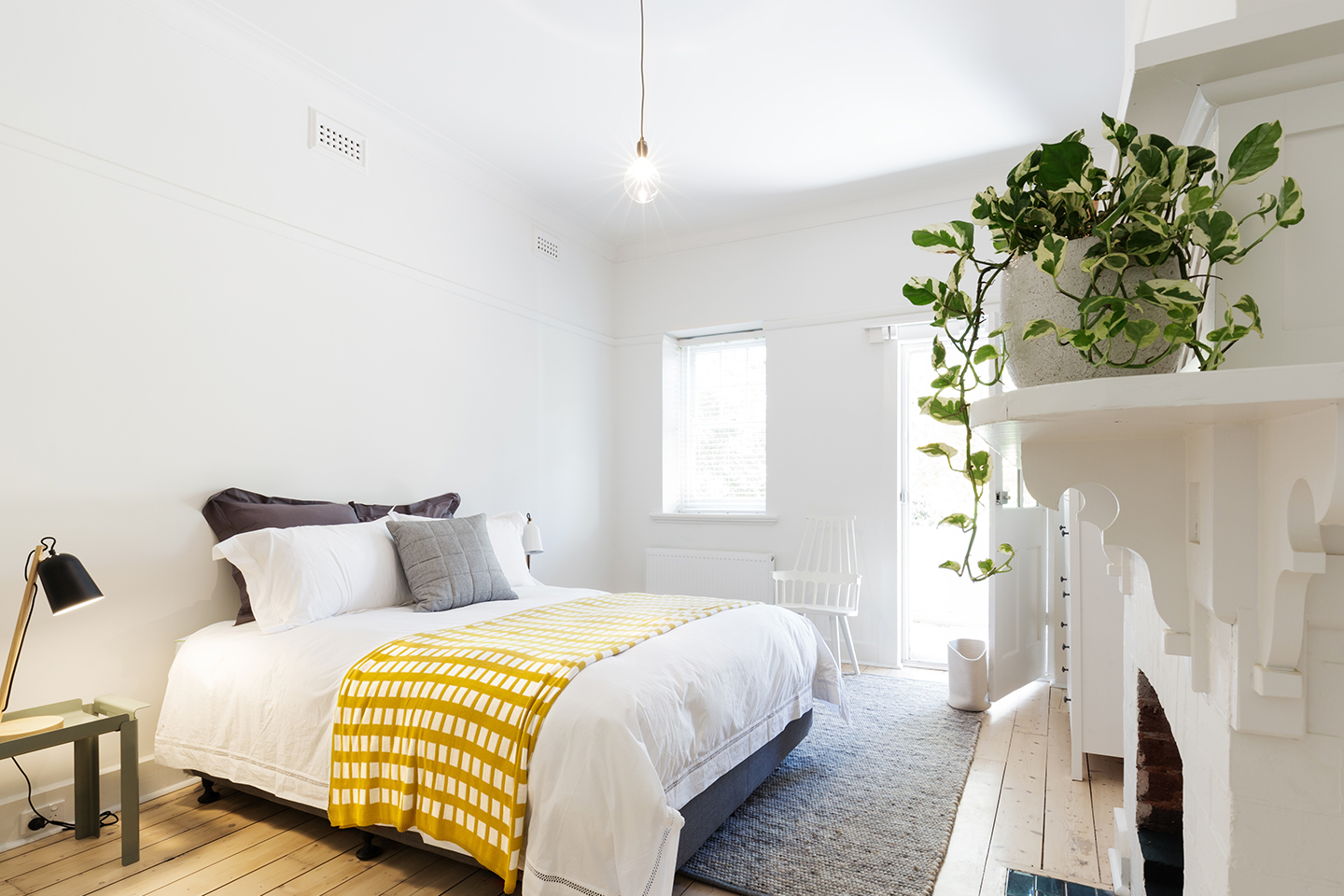 Group plants with varying heights, colours and textures for a dynamic indoor feature.
3. Breathe fresh air as you sleep
The great thing about indoor plants is that they remove carbon dioxide from the air and replace it with fresh oxygen that can ensure a good night's sleep.
Trade a bedside lamp for a rich, leafy fern that will turn a neutral space into a minimalist enchanted forest. Trailing ferns don't have to hang from the ceiling. They can look glorious in a pretty glass bowl that allows them to tail gracefully over the edges of the bedside table.
Another option is to fill an empty corner of the bedroom, bathroom ensuite or living area with the large, leathery leaves of a tall fiddle-leaf fig.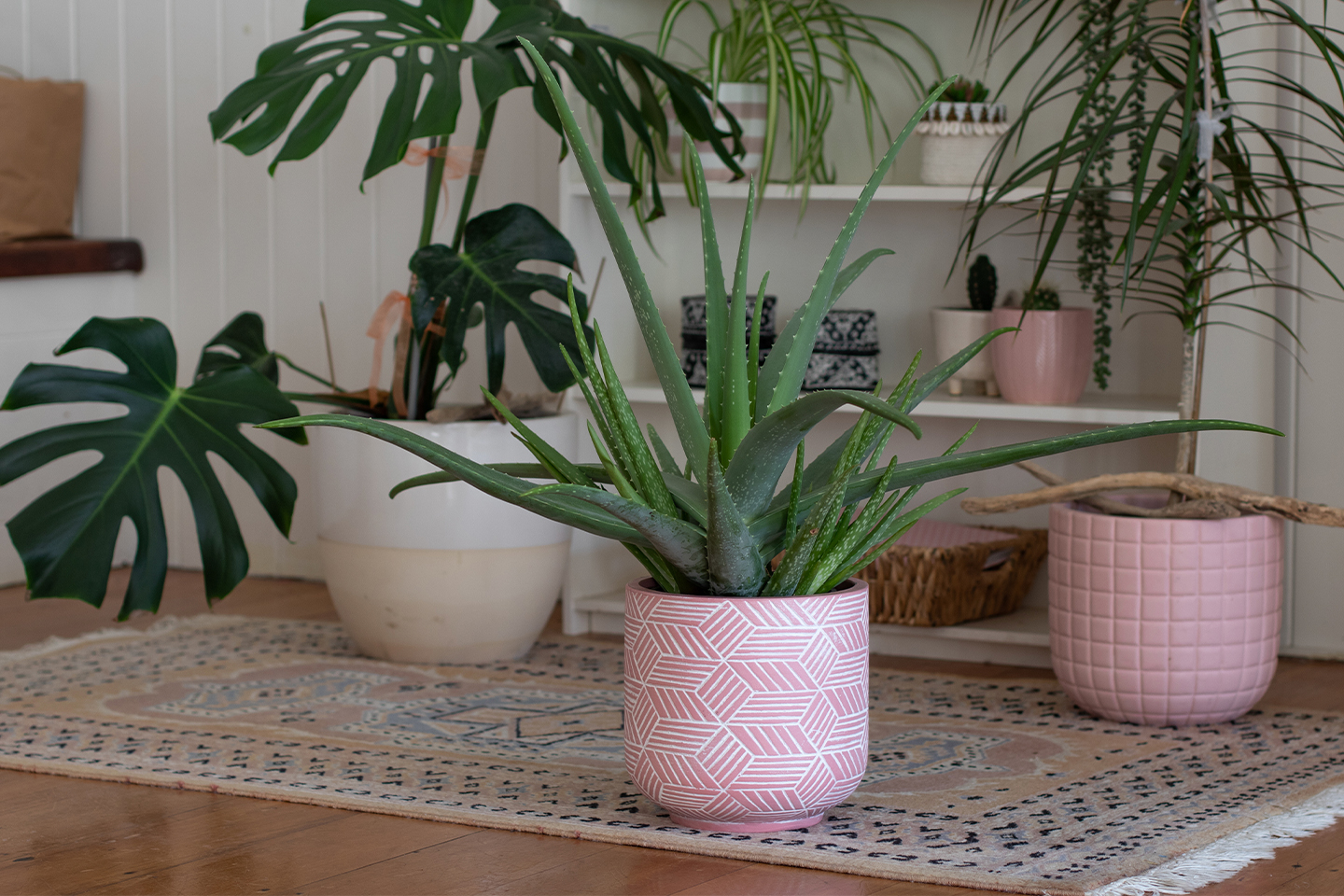 Group monsteras, banana and fiddle trees for a lush, tropical look.
4. Offset the neutral
Neutral, minimalist and industrial interiors are popular, so the green of plant life can stop an interior from becoming too drab by drawing the eye of the observer to its colour and life.
There are two options here: either place plants in neutral containers (painted, natural clay or wicker) in order to keep the greenery as the star of the show, or make a statement with a bright contrasting colour such as red or yellow.
5. Create a vignette
A vignette is a small but powerful scene, so why not set the tone for visitors with a grouping of plants on an entry table? Mini cacti and succulents can be intriguing little sculptures that tell a story. Mix round, pointy, shiny, and matte plants, but, as with any eclectic arrangement, bring them together using pots that share a common colour, material or shape.
This information is of a general nature and does not comprise professional advice or product recommendations. Before making any decision about any investments, financial products and services, you should consult with your own independent legal, taxation and financial advisors, who can provide advice which takes into account your own personal circumstances, goals and objectives.
Back to top